Each of our four rooms is different, but they are accomunated by the refined taste for the fa brics and the bed linen.
"Romanza", with its shabby style, brings you in the atmosphere of a "voyage to Italy" in the old times.
"Andante" is the only twin room, with a sober and elegant style of a refined modernity.
"Adagio" is our flagship double room in a sophisticated marine style. It's charm is completed by the large terrace with spectacular sea views.
"Sinfonia" is a large double room on the ground floor and easily accessibile for the disabled guests.
Choose your favourite room, depending on your own taste and personalita.
We want to shape your ideal of comfort and wellness.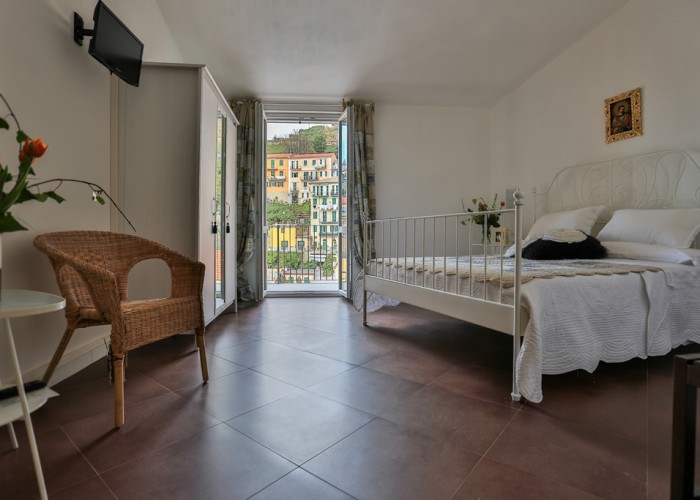 It's a spacious double room with a shabby and retro style... It has a balcony with great views on the village, the fortress and the sea. Large bathroom with...
BEDS

Queen bed

OCCUPANCY

2

VIEW

Portion of a balcony with view on the village, the fortress and the sea
Starting From 90€ Per Night